Tenants
St. Robert/Ft Wood, MO Rentals Apartments/Military/Student Housing
Find your next apartment or rental home in the St. Robert, Ft. Wood, and St. Robert area of South-Central Missouri with the help of Investment Realty, Inc. Are you in search of student housing is South-Central Missouri? Looking for military housing in the Fort Wood, MO area? Perhaps you are in the market for senior housing, apartments for young families or a single family home for rent. Whatever your rental property needs, we can help at Investment Realty, Inc. With offices in St. Robert and Rolla, MO, we are convenient and responsive to our tenant customers.
Our tenants are provided with well-maintained properties in convenient and desired locations. Whether you are in search of your first small apartment or student housing, or senior living for Mom and Dad, we can assist you. We attempt to make the rental process as easy and streamlined as possible.
We make ourselves available 24/7 in emergencies. We respond quickly to online routine maintenance requests. We appreciate our quality, long-term tenants. All of our leases are prepared under the guidelines of local and statewide tenant/landlord regulations.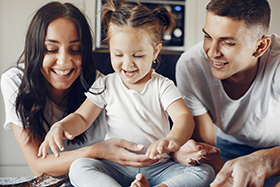 We want your experience renting from Investment Realty managed property to be a good one that you will share with friends and family.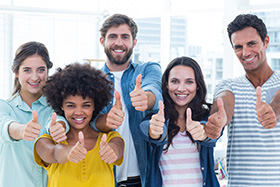 Below is a list of the most frequently asked questions that we get. If you do not find your question answered from the list below please call for St. Robert (573) 336-3535 and one of our Customer Success Team members will be happy to answer any question you might have.
Do I need an appointment to look at rentals?
No. Just come to our office during normal business hours and one of our staff will be happy to assist you. We show between the hours of 8:30 am to 5:00 pm Monday through Friday, and on Saturday from 9:00 am to 12:00 pm. We do require a copy of a pictured ID for all that we will be showing a unit before we can show.
How do I know what is available?
Just go to the Rentals then Residential Rentals you can choose the location. Once you choose the location where you want to live the units showing there are what we have available. You can search by bedroom or amount. You may also call our office at (573) 336-3535, and one of our agents will be happy to assist you in finding a home suitable to your needs and wants.
Do I need to fill out a tenant application?
Yes, once you have decided what to rent. An application is not required in order to be shown units. You may apply directly from the unit on our site by clicking the Apply Now tag. Once the application fee if $75.00 is paid by clicking the link at the top of any page of the website the unit will get put on hold for you while we process your application. We will also need a picture ID, your student ID (if applicable), or passport if no picture ID available.
Do I need to sign a lease?
Yes. Each adult that is 18 years or older residing in the unit must sign the lease.
What about a security deposit?
No. We no longer require security deposits on most units we manage.
What do I need to do to move into my new home?
Please call the appropriate office, (573) 336-3535 for St. Robert to ensure that your new home is ready to move into. It may take up to 7 days from your lease start date for your unit to be ready. Once it is ready, we will need proof that you have had the utilities turned on in your name before we can hand over keys to your home.
Is the Check-In Sheet important to me?
It is very important. When you pick up your keys, you will be given a Check-In Sheet, unless you are accepting unit as is. This is your record of the condition of your home at the time you move in. It must be returned to our office within 7 days of your move-in. It will be attached and saved on your tenant page in our property management program, and we will review it when you move out.
When is my rent due?
Rent is due on the 1st of every month. If your rent is received after the 5th, a $35.00 late fee will be assessed to your tenant ledger. If it is received after the 15th an additional $50.00 late fee will then be added to your tenant ledger. Applicable late fees are payable upon late payment of rent.
What if I have a maintenance problem?
For routine maintenance, please call our office, (573) 336-3535, during office hours and ask for the maintenance department. You may also submit a request using your tenant portal or going under Residential Rentals and click the maintenance tab at the bottom of the page which will take you to your tenant portal to submit the request.
What if I have an emergency problem after hours or on weekends?
If you have an emergency, please call our office, (573) 336-3535, and follow the prompts. Be sure to leave a call-back phone number. One of our maintenance staff will answer or contact you back shortly. If your emergency is because your smoke alarm or carbon dioxide detector is going off, please remove yourself from the unit and call the fire department. Non-emergency after hours calls may result in a tenant charge.